Millions Of Customers.
Refunds & Returns
Worldwide Delivery.
Buy Custom Shotguns & Fine European Shotguns Online
Buy Beretta Shotguns, Blaser Shotguns, Browning Shotguns, Benelli Shotguns, Rizzini Shotguns, Caesar Guerini Shotguns, Perazzi Shotguns, Fautsi Shotguns, Fabarm Shotguns and many more fine european shotguns online. We have a wide variety of shotguns for sale in every caliber available. Side-by-side, over-under, single shot, pump action, semi-automatic tactical shotguns, home defense shotguns, waterfowl shotguns, turkey guns, shotguns for upland game, and even sawed-off shotguns (available in most states with proper paperwork). We have shotguns in all gauges: 10, 12, 16, 20, 28, 410, and slugs. Some of the biggest manufacturers of our shotguns for sale include Browning Shotguns, Antonio Zoli Shotguns, Benelli Shotguns, Beretta Shotguns, Blaser Shotguns, Caesar Guerini Shotguns, Fabarm Shotguns, Fausti Shotguns, Perazzi Shotguns, Rizzini Shotguns, Syren Shotguns, TSK USA Shotguns and many more. We also carry a wide variety of shotgun cases, shotgun barrels, shotgun wood blanks, and shotgun wood sets—all at the best prices online.
ENGRAVED COMPETITION SHOTGUNS FOR TRAP, SKEET, SPORTING CLAYS, AND FIELD
Whether you're a new or recreational shooter, a world-class competitor, or a hunter, we offer a large selection of new shotguns such as the Beretta Shotguns and pre-owned shotguns, beautifully engraved competition shotguns, consignments, and trade-ins at locations coast to coast. As a trusted dealer, our goal is to set you up for success with the correct equipment, a shotgun that properly fits, and premier aftermarket support. With our large selection of Beretta Shotguns and many more shotgun brands, you can be sure to find what you need at a price point suitable for every budget. If you don't see what you're looking for on the website, contact us, our staff of pro shooters can help you find what you need! Grounded in our brand with over 35 years in the business, the Elite Shotgun Store and Gunsmithing legacy is built upon time-honored techniques using the best equipment and modern technology available. Whether you're a beginner looking for a standard shotgun, a competitive clay sports shooter, a hunting enthusiast, or anywhere in between, Elite Shotgun Store & Gunsmithing is your one-stop shop for sales, service, and the finest custom gunsmithing.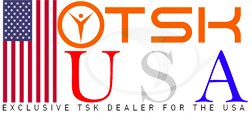 TSK Fully Adjustable Stocks
We are the exclusive US distributor for TSK Stocks made in Italy. Our hands-on approach and technical expertise allows us to help you get it just right!
• Exceptionally High-Quality • Custom Molded Grips
• Precision-made Adjustable Stock • Available for Most Popular Shotguns
• Achieve the Perfect Fit • Custom Colors & Prints Available
START CONFIGURING YOURS TODAY
Our Perazzi Shotguns For Sale
For 50 years Perazzi has built prestigious game and competition shotguns that are a fusion between traditional gunsmithing, high technology, and the selection of excellent raw materials. The perfect balance and handling and the innovations that have been made during this time have resulted in a gun suitable for every discipline and made the company a world leader in clay shooting. Elite Shotguns Store & Gunsmithing is the exclusive dealer and authorized service center for Perazzi Shotguns. With 30+ years of experience and a technical understanding of Italian shotgun production, Gregory B. Wodack brings unique knowledge and skill set to the Perazzi shotguns ordering process. As a stock maker/ stock fitter as well as a mechanic/ technician, Gregory has spent his entire career building his knowledge of Italian Shotguns such as Perazzi shotguns in the fine craft of gunsmithing, fitting, and stock-making. There are shops that sell guns, there are stock fitters and stock makers, and there are gunsmiths, guys who repair and customize. We're lucky enough to have all of the above in one place! If new Perazzi Shotguns are in your future, there is no better place – this is your online one-stop shop.
The Ideal Shotgun Fit is Very Personal.
It has to do with everything from gender, body shape, eye dominance, left or right-handed. Since most guns including the Beretta Shotguns are made for right-handed shooters, the lefties of the shooting world are presented with the challenge of finding a good left-handed gun with an uncompromising fit. It is often a challenge for women too, whose arms are usually shorter, their cheekbones higher, necks longer etc…
Standard Shotguns such as the Beretta Shotguns are designed for a male right-handed shooter who is 5-foot-9, weighs 165 pounds, with a 33-inch arm length and wears a size 40-regular suit. For women, lefties and folks who don't fit that description a visit to a gun stock fitter and stock maker like Gregory B.Wodack will have you on your way to improved stats not to mention having a great deal more fun!
How Will Your Shotgun Be Used?
Once you address your physical challenges, another important consideration is whether your shotgun including the Beretta Shotguns is for skeet, trap, sporting clays or field use, for example. The swings are different, the target sight picture is different and generally, the stocks and ribs are different.

Gregory and his Team can build a stock of the finest hardwood blank or modify an existing stock to meet the needs of a variety of shooters. Maybe you need an adjustable comb, allowing you to raise or lower your face on the stock, or perhaps an adjustable recoil pad that can be canted to any angle and adjusted to the proper height. Maybe a simple trigger or length of pull adjustment is in order. Buy Beretta Shotguns and many more european shotguns online from Elite Shotguns Store.
Our Beretta Shotguns For Sale At Elite Shotguns Store
Beretta Shotguns are a beautifully unique balance of innovation and art. Not only are they superior in the field, but they are authentic, beautiful and a pleasure to own. Beretta's celebrated over-and-under is considered by many to be the strongest and most reliable in the world; a shotgun that can rightly be considered an heirloom and inspires a fierce and loyal following. Why do Olympic Medalists, World and National Champions, and Competetive Shooters all around the world choose to shoot Beretta? Because for 500 years the Beretta name has represented uncompromising quality, design, materials, construction, and performance. Buy Beretta Shotguns online from our exhausting catalog of shotguns available for sale.
The Fitting Process
A PERFECTLY FITTED STOCK
Essential to Optimum Performance and Accuracy
We are able to assist our customers in determining the correct specifications for their custom stock, or custom gun, as we do fittings by appointment. We can also refer our customers to a stock fitter in their area in order to help them determine their correct stock dimensions.
How do you make sure your gun fits?
The first thing to consider when purchasing from our variety of beretta shotguns and more or making modifications to the one you already own is gun fit. How do you make sure your gun fits? At Elite Gunsmithing, we strive to help you understand the dynamics of a well-fitting shotgun. If you are a new shooter, it may take some time to develop a consistent gun mount, so modifications should be loose enough to change as a shooter improves and develops his or her style. After a bit of time out on the clays course, shooting enthusiasts may recognize issues or "problem" areas. For instance, you may shoot behind the target, or over the target. Maybe your cheek and/ or shoulder are really taking a beating. Perhaps the balance doesn't seem quite right. Your shotgun may not fit you properly, and you may be compromising proper form and technique in order to overcome these rather unpleasant occurrences.